Insect Control Auckland Services: Pest Control and Extermination Solutions
A pest infestation can occur anywhere, whether you live in a trailer, an apartment, or a penthouse. Garden pests like ants, flies, beetles, and wasps can lead to issues in your garden and household. Infestations inside your property due to insects such as bedbugs, fleas, flies, ants, and cockroaches can lead to discomfort and even harm. When facing such infestations, seeking professional Insect Control Auckland services may be necessary.
We provide various pest control solutions at Steam n Dry Pest Control Auckland Services. Our services include bed bug control, ant control, cockroach control, flea control, fly control, carpet beetle control, wasp control, spider control, dust mite removal, rodent elimination, termite control, and more.
We have been serving the Auckland area since 1987, covering North Shore, West Auckland, Eastern Bays, South Auckland, and Hibiscus Coast.
Commercial And Home Pest Control Services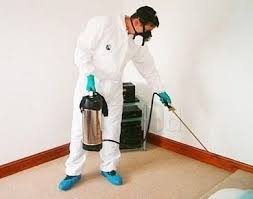 Our Steam n Dry Pest Control Auckland Service team specialises in offering comprehensive pest control services for commercial and residential properties. Our commercial pest and insect control professionals are highly trained to handle various insect conditions. We work in compliance with the Department of Agriculture, Trade and Consumer Protection and the Pesticide License Program. Additionally, all our experts have undergone police background checks and random drug or alcohol testing. Each pest control expert receives specific training for the facilities they serve.
Comprehensive Insect Control Services for Commercial Locations
When it comes to commercial settings, safety is our top priority. We understand the importance of documenting the insect control process in restaurants, hotels, warehouses, and other commercial establishments. Our service experts are well-versed in identifying the potential hiding places of insects throughout your facility. By knowing their hiding spots, we can address the issue effectively, ensuring your business remains protected. We can assist you in passing rigorous inspections, as we understand that third-party audits are critical for companies to maintain high standards.
Home Pest Control Auckland Services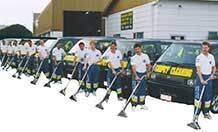 For homeowners, pests and insects can pose a threat to your property. They can damage your home's infrastructure and cause significant distress. Steam n Dry Pest Control Auckland Services offers reliable home pest control solutions to help protect your most important investment. Whether you're dealing with rodents, mice, rats, moths, hornets, wasps, termites, mites, or other insects, we have the expertise to find the best solution for your problem. We provide competitive pricing for quality and professional service, ensuring your home remains pest-free.
Insect Control Auckland Services
Here are some of the insect control services we offer:
Cockroach Control

Flea and Tick Control

Dust Mite Removal

Ant Control

Spider Removal

Disinfecting Clean

Pest Control

Carpet Beetle Control

Silverfish Removal

Bed Bug Control

Bee and Wasp Control

Mosquito Control

Rodent Elimination

Termite Control

Carpet Cleaning

Mould Disinfecting

Pet Odour Removal

Couch Cleaning

Mattress Sanitising

Rug Cleaning
Insects Can Damage Your Home
Insects possess the capability to cause considerable harm to your property. Finding ants, bugs, fleas, flies, and other pests in your living space can be distressing. While these pests may not be dangerous, they are unhygienic and can contaminate your food. Some insects, such as plaster beetles, can also threaten your home's infrastructure.
Professional Insect Control Auckland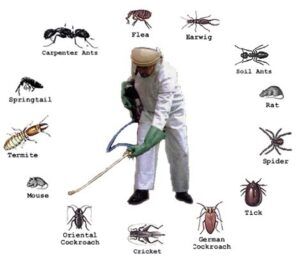 When dealing with severe infestations or specific pest problems like wasp nests or bed bugs, it is crucial to call professional insect control Auckland services. Our experts have the knowledge and experience to efficiently assess and address the situation. Indeed, we utilise steam cleaning at temperatures over 84°C, eliminating eggs and most insects. Of course, our insect control services ensure a thorough treatment for optimal results.
Why Would You Want To Use Professional Insect Control Services?

Using professional insect control services offers several benefits. Firstly, it prevents insects like termites from damaging your house, saving you from costly repairs. Secondly, the methods professionals use are often more complex, and hiring their services is more cost-effective than attempting to handle the issue yourself. Furthermore, licensed professionals have access to suitable pesticides and know how and where to use them effectively. Indeed, hiring insect control Auckland service providers ensures efficient and hassle-free solutions, allowing you and your family to regain peace of mind.
If you require professional insect control services, contact Steam n Dry Pest Control Auckland Service at 0800 199 399 or email us.
Pest Control Auckland Service Reviews:
Our services have been recommended and reviewed by satisfied customers. Graeme Stephens, an IICRC Master Restoration Technician since 2001, has over 36 years of experience in disinfecting, cleaning, and pest control Auckland services.
Last Updated: June/17/2023